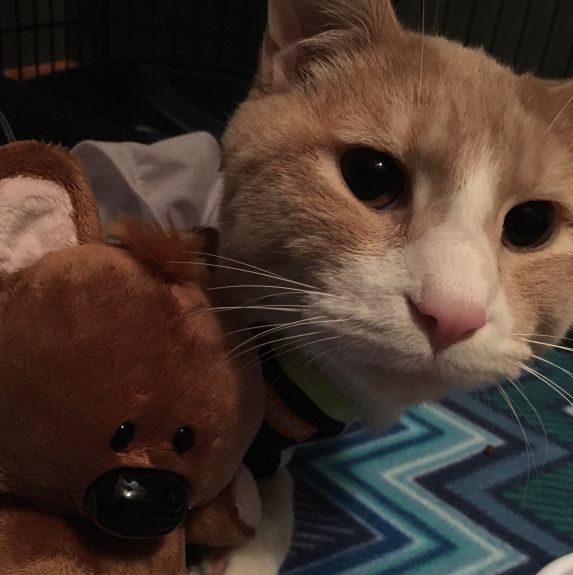 So, I got Pookie a Pookie stuffed animal because I guess I think that I'm awfully clever.  (Not really!) Now he has a cuddle buddy.
Today was my first full day away from Pookie!  I interned from 8-6 and he stayed home.  Thankfully, my younger sisters took time out of their days to check on him.  He has done well!
His bruising has gone down significantly!  I hope it is all gone soon!